As habitual creatures, we find change very difficult to comprehend and accept at times.  Especially when situations are dramatically altered, practically overnight. As we...
Update: A spokesperson from Facebook has issued a statement stating that the company is working with ISP and Operator partners to test Express Wi-Fi...
Former President Fidel Castro, who led a rebel army to improbable victory in Cuba, embraced Soviet-style communism and defied the power of 10 U.S....
Donald Trump Is Elected President in Stunning Repudiation of the Establishment - New York Times The surprise outcome, defying late polls that showed Hillary Clinton...
Last year we published a post exposing how lavishly Coca-Cola spent on paid research works in order to make false claims that Coca-Cola consumption...
While antibiotic resistance is not a new thing nor was it something that wasn't expected, researchers have now established an apparently unlikely link between...
Residents of the Japanese capital were taken by surprise, as the temperatures around this time of the year usually range from 10C to 17C. The...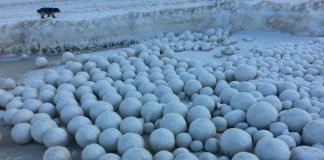 The locals in the village of Nyda say they have never seen anything like this in the past. Some of the snowballs, which are...
Diwali festival in India is a 5-day celebration starting from Dhanteras with every single day...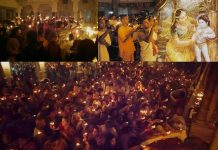 We have heard of people dancing on the new year day, on birthdays, in clubs...
If you ever think that strength is only male's domain, meet Mother Durga! She is not...
It may sound unnecessary or even provoking to some restless propagandists, but Union minister Mahesh Sharma's statement on not wearing skirts is actually in...
On account of the 50th Anniversary of ISKCON, we, at ISKCON Ahmedabad, have been working together as team, for the pleasure of Srila Prabhupada....
Elephants are gorgeous. Their majestic maneuvers and prideful attributes make them unique. Elephants are always part of our life, be it domestic affairs, economics,...