The marriage of Lord Shiva and Devi Sati is one of the most important events marked in the Shaiva and Shaakta sects of present-day...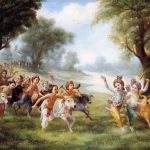 The question whether God is partial is not new. You may find a good number of opinions and explanations  pertaining to it. People not...
Enough has been said and done in Gujarat during last two months for winning one of the most prestigious elections both Congress and BJP...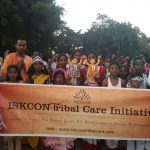 Lord Chaitanya Mahaprabhu predicted: pṛthivi te achhe yata nagaradi grama sarvatra prachara haibe mora nama.. "In every town and village, the chanting of My name will be...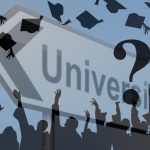 This write-up is the result of a video clip, a part of which I recently happened to watch. Although carefully presented, the video was...
Srila Prabbupada, in a letter to Bhagavan das wrote: "Anyway, print books, distribute profusely, and that will be the best preaching work. What will...
While the opposition parties in India are recklessly engaged in criticizing the Modi-led BJP government on the issues of its GDP growth and allegedly...
In a letter from Los Angeles, on the 21st of May 1972, Srila Prabhupada wrote: "My Guru Maharaja used to say that these literature...
There are numerous theories presented by modern scientists on what exactly the Milky Way galaxy is, how it behaves and how its behavior can...
Number of Earthquakes is on the rise across the world. Killings 100s, sometimes 1000s, and making tens of thousands homeless, these earthquakes stand to...
A new study has left the scientists dumbfounded. The findings are in sharp contrast to the ill-founded Darwin's theory of evolution. Learning about human...
National President of the Indian Medical Association, Mr K K Aggarwal, a Padma Shri award recipient, believes that Lord Krishna, who advised Arjuna during...