Ransomware cyberattack targets Windows users around the world - WMUR Manchester The attacks have targeted major companies like FedEx and hospitals, particularly in Britain, where...
We are happy to inform you that we the Congregation devotees of ISKCON Seshadripuram, Bangalore, India (approved by HG Anukul Keshav Prabhu, President /...
Whenever you see a headline that poses a question, the answer to that particular question is usually a big fat no. However, when it...
Srila Bhakatisiddhanta Sarasvati Thakur, hailed as the Lion Guru by those who know his strikingly bold presentation of Vedic philosophy, especially the teachings of...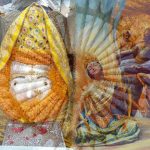 Questions are being raised as to whether the present day Kalkaji temple in Delhi is indeed what it appears to be today or is...
Editors's note: Quite often, those unaware of the knowledge treasured in India's ancient Vedic scriptures get jitters at the idea that animals can be...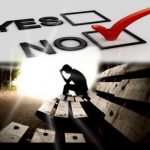 To say No to others when you are unable to or unwilling to do something can get difficult if you are too sensitive to...
Ancient Vedic scriptures extensively talk about the power of chanting mantras on mind and its various functions. Modern science faces serious difficulties explaining the...
It is only the modern human beings who have difficulties understanding the many wonders of mother nature. If you are fortunate enough to live...
It is said that better to be hated for what we are than loved for what we are not. What does this imply? No...
Although too far from the reality, NASA's latest speculation does remind me of a few verses from the Brahma samhita, the prayer by Lord...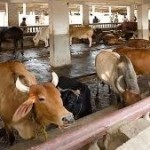 Recently a devotee told me that most people he knows think that cows are content to be anywhere as long as they are fed.  ...
Thanks to Narendra Modi's government, cow protection has lately become the talk of the town. His recent remarks condemning violence and business in the...