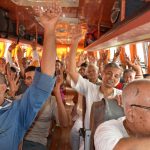 It is said that intelligence is proved not by ease of learning, but by understanding what we learn. In Bhagavad-gita Lord Krishna speaks on raja-vidya raja...
Situated in the Morena district of Madhya Pradesh, the Kakanmath temple is a well-known Shiva temple of it's era. Apart from being infamous for...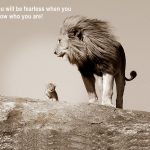 Have you experienced fear at any stage in your life? Do you think fear can make one do certain things and prevent from doing...
Generally known as a Hindu auspicious day, akshaya tritiya holds a much greater significance for the entire human society. Due to this, many great...
The most common explanation from people who cannot believe in God is, they don't believe in God because they don't see Him. Some others...
The present scenario of cattle on the streets of India and some of the state government's goshalas is highly deplorable. The cattle feed on...
ISKCON's Sri Mayapur center saw an unprecedented crowd in the temple on the 68th appearance day, called Vyas puja, celebration of His Holiness Jayapataka...
Chanakya Pandit says that out of the two- a snake and an envious person- the envious person is more dangerous than the snake because...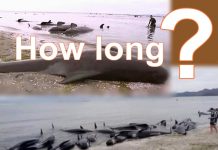 While some people did show kindness towards the dying Whales, and while the government did take action to minimize the damage, whenever a calamity like...
While it is good to admit past mistakes, such admittance is meaningful only when we learn from them without being proud of embarking on...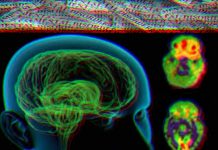 Ancient Vedic scriptures extensively talk about the power of chanting mantras on mind and its various functions. Modern science faces serious difficulties explaining the...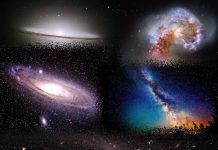 It is said that making mistakes is human but blaming others for the mistake is even more human. The question is, who it is...