Ransomware cyberattack targets Windows users around the world - WMUR Manchester The attacks have targeted major companies like FedEx and hospitals, particularly in Britain, where...
We are happy to inform you that we the Congregation devotees of ISKCON Seshadripuram, Bangalore, India (approved by HG Anukul Keshav Prabhu, President /...
Whenever you see a headline that poses a question, the answer to that particular question is usually a big fat no. However, when it...
Editors's note: Quite often, those unaware of the knowledge treasured in India's ancient Vedic scriptures get jitters at the idea that animals can be...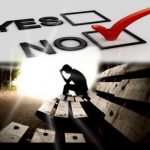 To say No to others when you are unable to or unwilling to do something can get difficult if you are too sensitive to...
Ancient Vedic scriptures extensively talk about the power of chanting mantras on mind and its various functions. Modern science faces serious difficulties explaining the...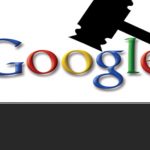 One of Google's product managers (named as John Doe in the paperwork) has filed a lawsuit against the tech giant over the breach of...
Latest research on archaeological sites of the ancient Indus Civilisation, which stretched across what is now Pakistan and northwest India during the Bronze Age,...
I was surprised when I came across a politician's comment on Hinduism. He said that the word Hindu does not figure in Vedas and...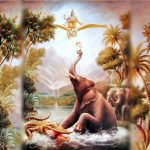 Elephants are gorgeous. Their majestic maneuvers and prideful attributes make them unique. Elephants are always part of our life, be it domestic affairs, economics,...
Do you ever get angry? :-) To some people anger is a daily experience and to some it's an occasional one. Nonetheless, in both...
Ancient structures have always bewildered modern archaeologists, especially when they discard scriptural evidences as mythology. Scholars are well aware that governments across the world...
Be it Stonehenge in England or Gobekli Tepe in Turkey, such prehistoric monuments do create not only curiosity but also fear in the minds...