The following letter by the Executive Committee of the Governing Body Commission of ISKCON, meant specifically for ISKCON devotees and friends, first appeared on dandavats.com on 15th July 2014 (Read). We thought of sharing it with our readers. Pictures are added by Mayapur Voice.
———————————————
Dear Friends and Members of ISKCON,
Please accept our humble obeisances. All glories to Srila Prabhupada.
The tragic news of the deaths of several devotee pilgrims from Russia last month who died when their bus drove off the road and into the Bhagirathi River in the mountainous Himalayan region in India has brought us great sadness.
We send our prayers and support to their families. We pray that those who lost their lives and those that were injured will be given full spiritual protection by the Lord.
Reflecting upon this recent accident, we also remember the terrible plane crash that took the lives of six devotees from the Chowpatty community in Mumbai who were flying to the Himalayas. Both events remind us how dangerous this world is and how we must strive to protect our fellow Vaishnavas from harm.
Years ago, Srila Prabhupada had sober words to share after the death of a devotee who drowned diving and swimming in the dangerous headwaters of the Ganga. Prabhupada instructed that we should remember how fortunate we are to have taken up Krishna Consciousness, and that "we should not take unnecessary risks."
This order also applies when traveling to visit holy places. While driving is dangerous everywhere in the world, it is especially so in India where more than 100,000 people each year die in automobile accidents.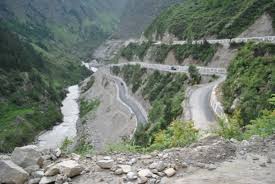 Some of the isolated Himalayan holy places where ISKCON devotees occasionally visit are particularly dangerous. These include Badrinath, Kedarnath, Muktinath, Gangotri, and Yamunotri. The roads to these places go for many miles over treacherous curves just inches away from steep, deep gorges. Landslides are common, the roads are poorly maintained, and are often without any guardrails. In addition, drivers are often poorly trained and poorly supervised.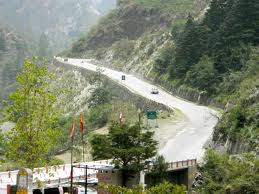 Thus, the Executive Committee of the Governing Body Commission, concerned with the safety of our fellow Vaishnavas, announce the following Advisory Notice. We request that local temple communities post this notice where appropriate and share it through your local websites and newsletters.
Advisory Notice
Devotees and friends of ISKCON are advised to take extra precaution in planning visits to holy places in India, taking all possible steps to ensure the safety of themselves, their families, and their traveling companions.
We particularly advise pilgrims to take caution when visiting isolated holy places in the mountainous regions in India including Badrinath, Kedarnath, Muktinath, Gangotri and Yamunotri. This is especially true for new members and visitors to India, and for devotees organizing tours for others.
Anyone who chooses to visit these places should do so only after fully deliberating upon the risks involved.
India is full of spiritual havens connected with the pastimes of Lord Krishna, Lord Caitanya, and the Lord's many avatars and devotees. Visits to most of these tirthas are relatively safe; some are less so.
Thus, remembering Srila Prabhupada's loving words "to not take unnecessary risks," we strongly advise that ISKCON members apply extra care and caution while visiting any of these holy places, and we pray always for your safety.
GBC Executive Committee July 15, 2014
Anuttama das, Chairman
Praghosa das
Sesa das