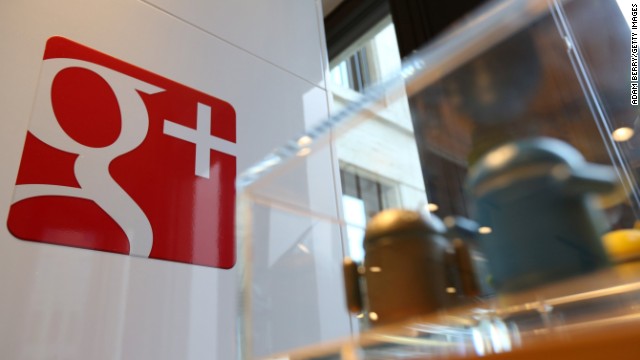 (CNN)– A developer who spent three years helping create Google+ has written a brutal blog post declaring the tech giant's social network a failure.
In a lengthy, at times profane breakdown on blogging platform Medium,
Chris Messina, the man credited as inventor of the hashtag, writes that Google
missed a chance to make the service a one-stop home for its
users' online identities and, instead, created a less-popular
Facebook copycat.
"Lately, I just feel like Google+ is confused and adrift at
sea," Messina wrote. "It's so far behind, how can it possibly
catch up?"
The November 28 post was a follow-up to a tweet in which he had
mistakenly called out a bug on Google+ that was actually caused
by an external app. Even as he corrected himself, he called out
Google for the network's missed opportunity.
 "I f—ed up," Messina wrote. "So has Google."
Messina left Google over a year ago to join a startup. Before
that, he had worked on the short-lived Google Buzz social
product, then Google+.
He wrote that while it was being developed under the code name
"Emerald Sea," Google+ was internally being called "Google Me."
The idea at the time, he said, was to make the site a sort of
home base for users, where they would decide which information
they'd like to share about themselves and with whom they'd like
to share it.
"It was like Google was saying, 'We're going to be your trusted
partner in cyberspace, and we'll help you surface the right
information to the people you choose, at the right time',"
Messina wrote. "It was a functional search-oriented value
proposition, rather than a social networking one.
"Thus, for me, when I searched for my mom's phone number on
Google, I actually find it — because it would be on her
profile and she would have shared it with me. Suddenly a query
like 'mom phone number' would work."
Instead, he wrote, Google+ became "a kind of Facebook-lite."
"Why did the world need another Facebook, unless to benefit
Google by making their…
no partner
Read full story at : Ex-Google+ engineer: We failed