Paying roaming charges while traveling has always been a matter of concern for most mobile users. With the nationwide mobile number portability (MNP) launched on 3 July, there isn't much to worry about paying high roaming charges when you travel within India.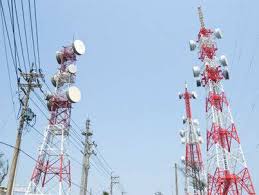 It is not known, however, if switching from one circle to another circle is hassle free and reliable as it claimed to be. The obvious recommendation would be to wait for a few days and see what others say about their experience.
MNP explained: From today, retain your number while shifting cities with no roaming charges

With the launch of nationwide mobile number portability (MNP) on 3 July, mobile users can retain their numbers despite changing states across the country, without incurring any roaming charges. Customers can send a message to 1900 seeking change to another service provider and have to pay Rs 19 for the move.

Here is all you need to know about the rolling out of nationwide mobile number portability:

1. The process for full MNP is the same as intra-city mobile number portability. Currently, you have to pay roaming charges if you use your number outside your home city, except for BSNL. Also, a person is billed on STD rates for the calls. Full MNP will help you do away with these charges. So basically, nationwide MNP service will allow mobile phone users to use their current number while relocating from one telecom circle to another and even choose a telco of their choice without changing their numbers.

2. All operators, including Airtel, Vodafone, Idea and Reliance Communications, as also state-run MTNL and BSNL, have announced they would be rolling out the full MNP from today to enable customers to retain their mobile numbers even if they shift base to a new place. Among other private players, Uninor, Sistema Shyam Teleservices and Videocon also said they will roll out the service to meet the July 3 deadline fixed by the government.
Read more information MNP explained: From today, retain your number while shifting cities with no roaming charges – Firstpost